The Honey Do Service, Inc.
Franchise Fee: $29,000
Royalty: 6%
Total Investment: $85,630 - $122,200
Founded: 2002
Franchised: 2008
Can Be Home Based: No
VetFran Member: No
SBA Approved: Yes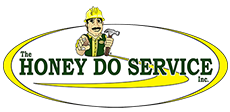 The Honey Do Service, Inc. is an affordable, manageable handyman franchise opportunity in the home maintenance, improvement, and repair industry.
Our business is designed to address a list of common problems that need to be fixed around the home or office -- anything from a leaking faucet to a complete kitchen remodel. We are a customer service orientated business that demands only the best of the best.